The Lost Art of the Mixtape is happy to introduce our new guest mixer Orion..."I made this mix to celebrate the nostalgia of the roaring 90s. I know some of you probably would have been watching 120 Minutes in your parents basement at age 15 or so during the summer of 93 rocking out to some of these tunes. Not me... I was too young and my parents didn't have a basement, but that's how I like to envision coming of age in the early 90s. Anyway, here are some great songs in all their 1990s glory"... January 2010.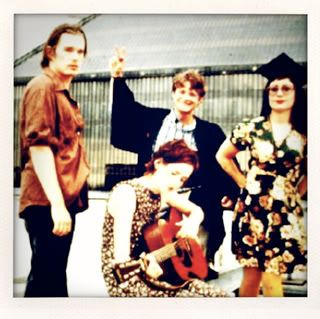 Serve The Servants - Nirvana
Pepper - Butthole Surfers
Novocaine For The Soul - Eels
Here In Your Bedroom - Goldfinger
Natural One - The Folk Implosion
Bound For The Floor - Local H
Backwater - Meat Puppets
She - Green Day
What's The Frequency, Kenneth? - R.E.M.
Ruby Soho - Rancid
Pretty Noose - Soundgarden
Head Like A Hole - Nine Inch Nails
Supersonic - Oasis
Low - Cracker
Sucked Out - Superdrag
Rhinoceros - Smashing Pumpkins
Creep - Radiohead
Freak Scene - Dinosaur Jr.
I'll Stick Around - Foo Fighters
In The Meantime - Spacehog
(if player is not working please try refreshing the page)